Did you know that America eats approximately 1.25 billion chicken wings during the Super Bowl? Yowza! 
While wings are obviously a fan favorite, we've found 9 delicious recipes that are creative, fun, and, most importantly, perfect for even the pickiest of little football fans.
Football-Shaped Peanut Butter Dip. This sweet treat requires only 5 ingredients (not including your dippers of choice) and will certainly be Instagram worthy.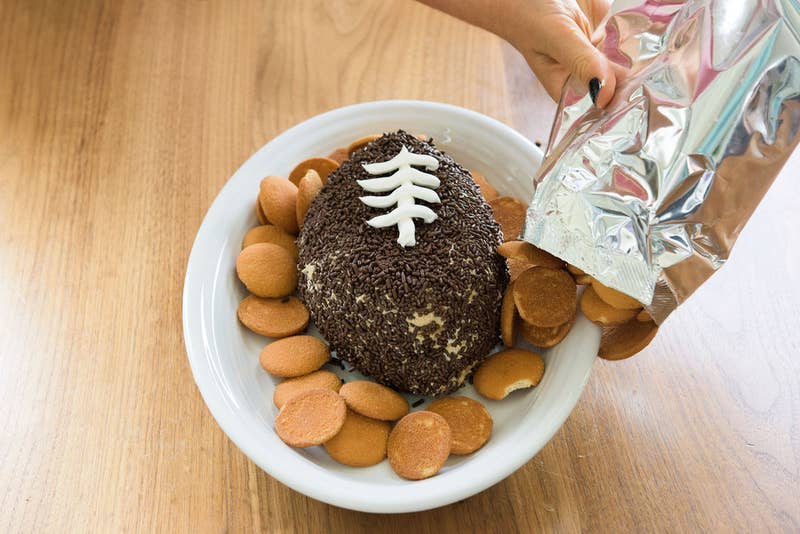 Loaded Tater Tot Skewers. Potatoes on a stick? Count me in. Load them up with bacon and some melted cheese and you've got yourself a snack that will disappear before halftime. 
Pigskins In A Blanket. Display this classic party staple in the shape of a football for a masterpiece on a plate!
Deviled Avocado Eggs. A fun, healthy twist on this easy-to-make treat.
Football Fruit Helmet. Who says eating healthy has to be boring? Not us! 
Football Brownies. Truth be told, you can't go wrong with brownies -- especially when they look like this!
Touchdown Ice Cream Cupcakes. These sweet and festive treats are guaranteed to WOW every fan who takes a bite.
Football Pizza Pockets. Score major points with your pizza-loving family by making these adorable pizza pockets. Easy to make, easier to devour!
Walking Tacos. Create a taco bar with a twist. No taco shell crumbs and fewer dishes to clean up? It's a win-win, really!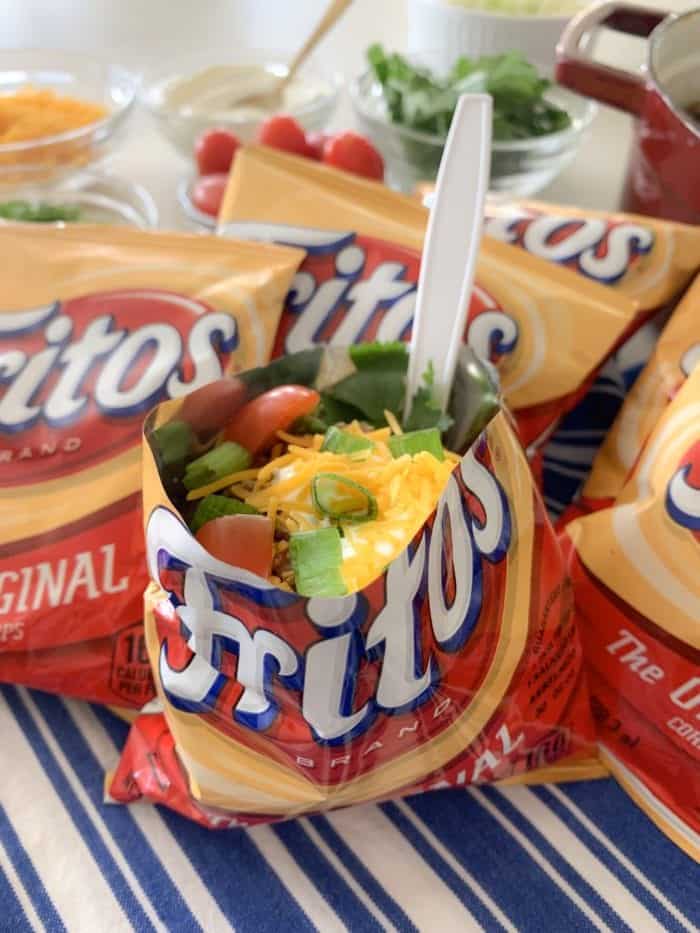 What recipes will you try?